Main Cabin food

U.S., Canada, Caribbean, Central and select South America flights
Under 250 miles
Non-alcoholic drinks by request
Over 250 miles
Your choice of non-alcoholic drinks
Over 2,200 miles*
Meals and non-alcoholic drinks available
*Includes flights between the U.S. and Colombia, Costa Rica, Ecuador, Guyana and Peru
Complimentary drinks and snacks
We offer fresh coffee, tea, juice, water and soft drinks, as well as complimentary snacks on board. AAdvantage Executive Platinum® and ConciergeKey® members also get a complimentary alcoholic drink and food menu item during their flight.
Beverages
This content can be expanded
Soft drinks
Coke
Diet Coke
Coke Zero
Dr. Pepper
Diet Dr. Pepper
Sprite
Diet Sprite
Aha Lime + Watermelon
Canada Dry Club Soda
Canada Dry Tonic Water
Canada Dry Ginger Ale
Coffee, tea, juice and water
FreshBrew™ Coffeehouse Roast
FreshBrew™ Decaffeinated Coffeehouse Roast
Bigelow Tea
Mott's Tomato Juice
Mr. & Mrs. T Bloody Mary Mix
Minute Maid Apple Juice
Minute Maid Cranberry Apple
Minute Maid Orange Juice
Bottled Water
Buy on board
You can buy alcoholic beverages including beer, wine and liquor on domestic flights over 250 miles. Snacks are available on flights over 1,500 miles. Selections may vary and limited quantities are available.
Use your Citi® / AAdvantage® card or AAdvantage® Aviator® Mastercard® and get 25% savings on food and beverage purchases inflight.
Snacks
This content can be expanded
Olli Salumeria Charcuterie Tray – $9
Per serving:
Calories (kcal): 210
Protein (g): 13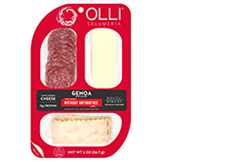 Select Harvest Sea Salt Roasted Almonds – $6
Per serving:
Calories (kcal): 160
Protein (g): 6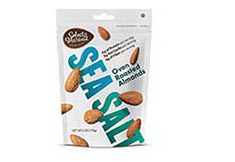 Pringles Original – $4
Per serving:
Calories (kcal): 150
Protein (g): 6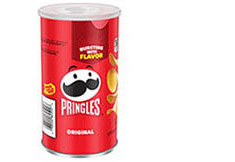 Haribo Gold Bears – $4
Per serving:
Calories (kcal): 100
Protein (g): 2
Wine, beer and spirits
This content can be expanded
Wine and sparkling wine – $9
Mini Cellar Airen-Verdejo
Ayrum Granacha Rose
Les Marins Merlot
Vina Albali Red Blend
Bottega Millesimato Brut Spumante
Barone Montalto Vino Spumante
Beer – $8 (12 fl. oz.)

Spirits – $9 (50 ml)
Aviation American Gin
BACARDI Rum
Bailey's Irish Cream
Dewar's White Label
DISARRONNO Amaretto
Jack Daniel's® Tennessee Whiskey
Tito's® Handmade Vodka
Woodford Reserve® Kentucky Straight Bourbon Whiskey

Flagship® Hawaii
This content can be expanded
You'll get a meal and complimentary beverages, including beer, wine and spirits after takeoff if you're traveling to / from Hawaii on flights between:
Dallas-Fort Worth (DFW)
Chicago (ORD)
Charlotte (CLT)
Order food online and enjoy onboard
Meal reservations are unavailable for Main Cabin at this time.